---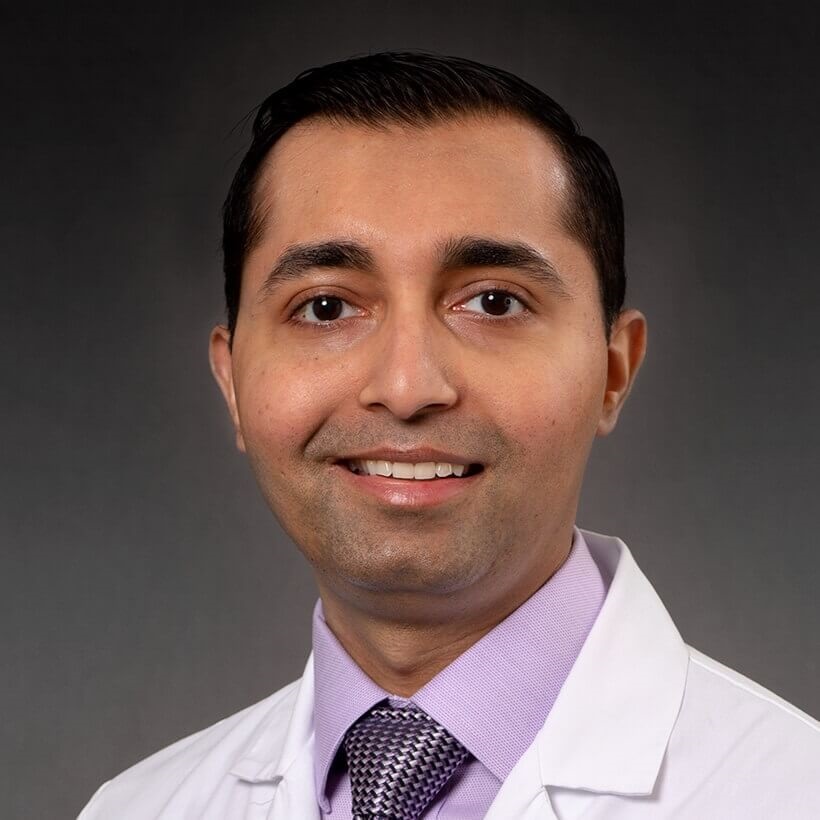 The effects of cancer span a wide spectrum — physical, mental, emotional, social and even financial. CTCA is unique in that it provides services to address all these aspects and more.
Location

Chicago
Specialties
Education

Medical School:


Doctor of Medicine - Loyola University Chicago, Stritch School of Medicine, Maywood, IL

Residency:


Radiation Oncology Residency - Loyola University Medical Center, Maywood, IL
Transitional Internship - Resurrection Medical Center, Chicago, IL
Certifications

Radiation Oncology - American Board of Radiology
For Dr. Karan Shah, Radiation Oncologist at Cancer Treatment Centers of America ® (CTCA), a career in medicine was the inevitable choice. "Being a doctor allows me to merge my interest in the human body with my desire to make a positive difference in the world," he says.

Born in India, Dr. Shah came to the United States at age 12. He completed his Bachelor of Science in Biology, with a minor in biostatistics and accounting, at Loyola University Chicago, where he also completed a Masters in Business Administration with concentration in healthcare management and finance. He completed his Doctor of Medicine at Loyola University Stritch School of Medicine in 2010, attending on a full-tuition merit scholarship and receiving the President's Medallion for outstanding achievement in his final year.

Dr. Shah completed a Transitional Internship at Resurrection Medical Center in Chicago from 2010 to 2011. He completed his Residency in Radiation Oncology at Loyola University Medical Center, becoming Chief Resident in 2014.

During residency, Dr. Shah published original research on head and neck cancer and radiation oncology in several peer-reviewed medical journals. He authored a phase I protocol investigating the combination of intraoperative radiotherapy with kyphoplasty to treat spinal metastases. He is a member and serves on the Health Policy Council of the American Society for Radiation Oncology.

Dr. Shah joined the radiation oncology department at CTCA® Chicago in August 2015. He has expertise in the use of 3D conformal radiation, intensity modulated radiation therapy, stereotactic radiosurgery, stereotactic body radiation therapy, intraoperative radiation therapy, brachytherapy, hyperthermia, and radiopharmaceutical therapy. Dr. Shah has a strong interest in clinical research and in particular, writing investigator-initiated clinical trials to examine new innovative approaches to treating cancer. "My overall goal is to be able to cure the cancer using the most optimal treatment modalities combined with an individual, patient-centered focus," says Dr. Shah, "and to provide effective comprehensive cancer care."

When he is not at CTCA, Dr. Shah enjoys basketball, music, travel, leisure reading and spending time with family and friends.