---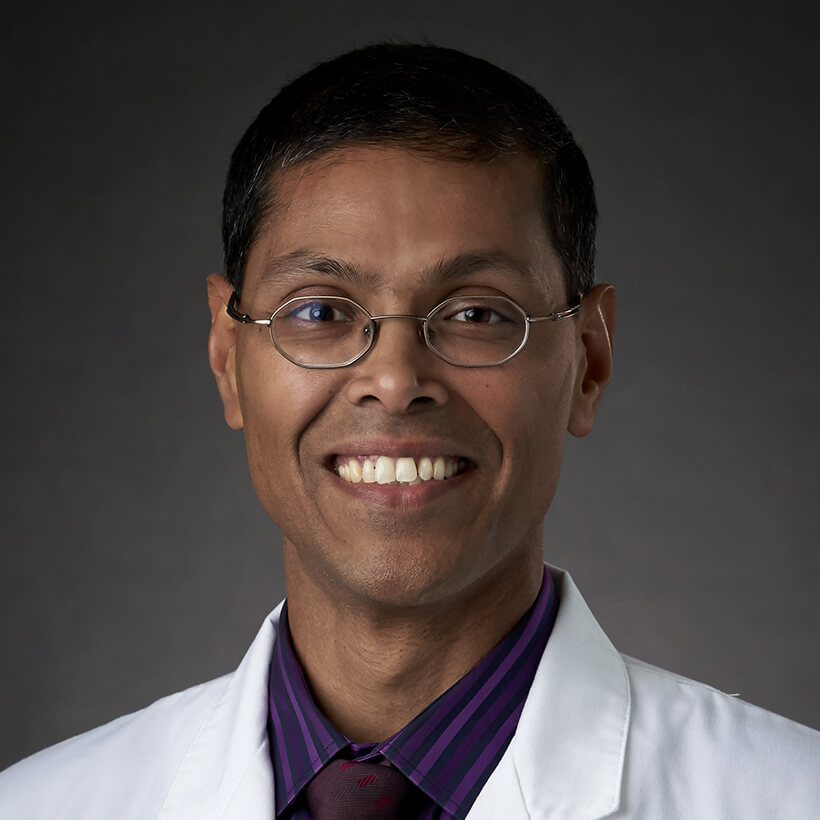 The mentality of truly putting the patient first is very unique at Cancer Treatment Centers of America. The doctors and supporting staff go above and beyond to do whatever is needed to take care of patients.
Location

Atlanta
Specialties
Education

Residency:

Internal Medicine Internship – Genesys Regional Medical Center, Grand Blanc, MI

Internal Medicine Residency – Genesys Regional Medical Center, Grand Blanc, MI

Fellowship:

Medical Oncology Fellowship – Oklahoma State University/CTCA in Tulsa, Tulsa, OK
Certifications

Certified Physician Assistant, ACLS and BLS Certified
"The patient-centered approach at Cancer Treatment Centers of America® (CTCA) is truly unique and special. Having all the specialties and supportive staff under one roof is like nothing I've ever seen before," says Dr. Shahin Chowdhury, medical oncologist at CTCA® Atlanta.

Dr. Chowdhury earned a Doctor of Osteopathic Medicine degree from Kansas City University of Medicine and Biosciences in Kansas City, Missouri. He then completed an internal medicine internship and residency at Genesys Regional Medical Center in Grand Blanc, Missouri.

He earned a bachelor's degree in biology from Dana College in Blair, Nebraska, where he graduated magna cum laude. He also earned another bachelor's degree in physician assistant studies from Wichita State University in Wichita, Kansas.

Before joining CTCA, Dr. Chowdhury spent five years as a staff hospitalist in Rowlett, Texas. He then moved to Tulsa in 2011 to complete a medical oncology fellowship at CTCA Tulsa (through Oklahoma State University), where he was Chief Fellow in his last year.

In July 2013, Dr. Chowdhury officially started working as a medical oncologist at our hospital in Tulsa. The following year, he joined CTCA in Atlanta. His areas of focus are gastrointestinal and genitourinary cancers.

Since joining CTCA, he says: "At CTCA, I am able to coordinate appointments and ideas with other physicians who are all available under one roof. There have been multiple times where I've had a question or needed assistance, and everyone I need to speak with is available to assist me when needed. Most importantly, having everyone under one roof enables us to deliver integrated services and provide answers to patients quickly."

Dr. Chowdhury belongs to several professional organizations, including the American Society of Clinical Oncology, the American Osteopathic Association and the American College of Osteopathic Internists.

Dr. Chowdhury is an avid soccer player and fan, and enjoys hiking, sightseeing and wildlife. He and his wife, Farrah, a pharmacist, have two sons.