---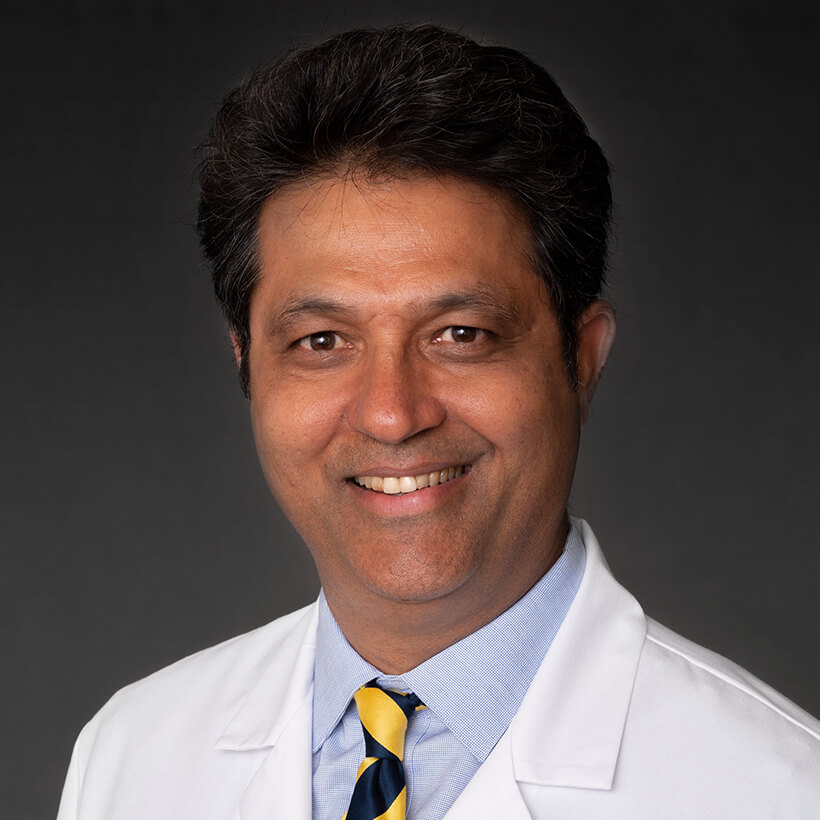 I try to instill in all of my patients the importance of living life one day at a time, while inspiring them to make the most of that time.
Location

Gurnee
Specialties

Medical Oncology
Education

Medical school:

Maharaja Sayajirao University Baroda, India

Residency:

Internal Medicine – University of Chicago Hospital, Louis A. Weiss Memorial Hospital

Fellowship:

Hematology/Medical Oncology - University of Chicago
Certifications

Medical Oncology - American Board of Internal Medicine
Dr. Nilesh D. Mehta provides compassionate care to his patients at Cancer Treatment Centers of America (CTCA) Outpatient Care Center in Gurnee, located in Lake County, Illinois. "My goal is to provide the best possible quality of life for my patients while dealing with their cancer and treatment," says Dr. Mehta.

With over 25 years of oncology care experience, Dr. Mehta connects with his patients and their families throughout their cancer journey. "A cancer diagnosis affects every element of a person's life, which can make it difficult to stay focused on what is important. I try to inspire my patients to take life one day at a time," says Dr. Mehta. "I am here to support my patients by providing compassionate care customized to their specific needs and truly getting to know them. Because of our size and our integration in the community, we are able to deliver a personalized, one-on-one experience at OHANI."

When it comes to his treatment approach, Dr. Mehta believes in caring for the whole person, not just managing the disease. "I offer personalized treatment plans for patients facing a variety of cancer types and blood disorders," he says. "My main objective is to use my knowledge about the disease to educate and guide my patients through all of their options, eventually guiding them in a direction that meets their individualized needs and goals."

Dr. Mehta earned his medical degree from Maharaja Sayajirao University in Baroda, India. His post-graduate training included an internal medicine residency at Louis A. Weiss Memorial Hospital in Chicago, Illinois, serving as chief resident in his last year there. He then completed a fellowship in medical oncology and hematology at the University of Chicago.

Dr. Mehta has published articles in many leading journals and was involved in several clinical trials. Outside of practicing medicine, for the last several years, Dr. Mehta is also a contributing reporter for an Indian newspaper on the game of cricket. He has covered several ICC Cricket World Cup events. In 2013, he was the U.S. Doubles champion in Carrom, a table top game that originated in India.
Patient ratings

Star ratings and comments are only available for medical, radiation and gynecologic oncologists. Gynecologic surgical offerings are not included at this time due to a different survey tool required to evaluate these services. CTCA uses a validated Press Ganey® survey, which captures patient experience feedback for the primary oncology services of chemotherapy and radiation therapy at our comprehensive care and research centers. Following industry best practice, star ratings and comments are only published for physicians with a minimum of 30 completed patient surveys.