---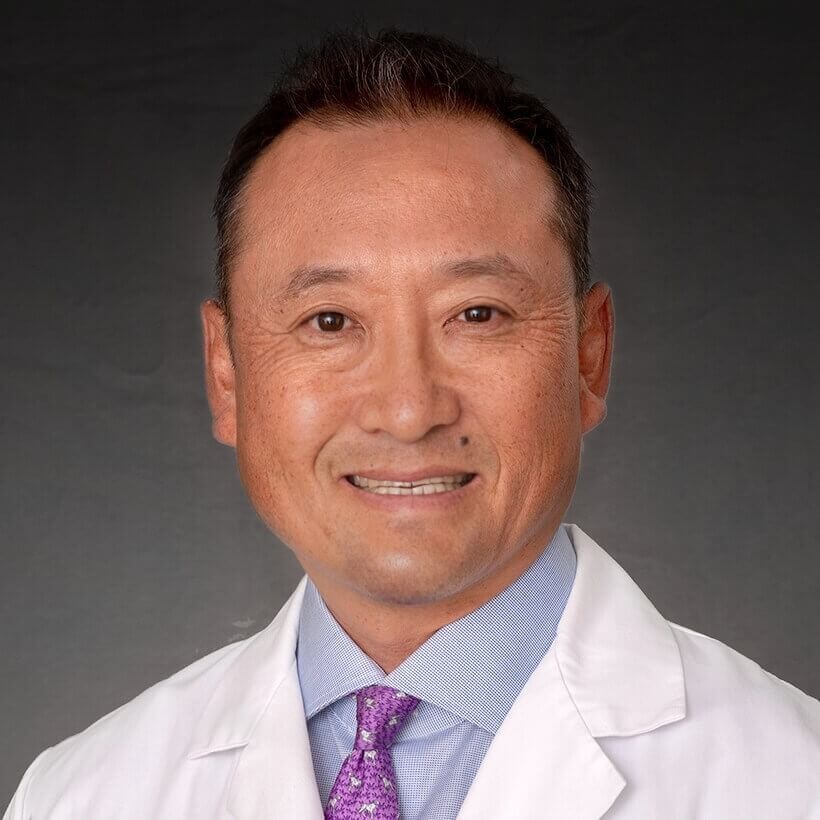 I am proud to be a member of the integrated care team at Cancer Treatment Centers of America® and to serve our patients and their families.
Location

Chicago
Specialties
Education

Medical School:


Rush University, Chicago

Residency:


Malden Hospital, Malden, MA
Nuclear Medicine - Strong Memorial Hospital, Rochester, NY
Diagnostic Radiology - Strong Memorial Hospital

Fellowship:


Interventional Radiology - Strong Memorial Hospital
Certifications

Diagnostic Radiology; Vascular & Interventional Radiology - American Board of Radiology
Interventional Radiology
Dr. Kenny Yoo believes being a doctor and caring for cancer patients requires more than diagnosing and treating cancer. He says, "Being a doctor is about treating the patient and the family who is battling cancer and helping them understand what they are dealing with. My goal is to empower them with information throughout their fight."

As an interventional radiologist at Cancer Treatment Centers of America ® (CTCA), Chicago, Dr. Yoo diagnoses and treats patients using minimally invasive and innovative techniques in order to minimize risk to patients, and improve health outcomes and quality of life.

In October 2012, Dr. Yoo became the first doctor in Illinois to treat a patient using NanoKnife® technology. NanoKnife uses electrical impulses to destroy inoperable or difficult-to-reach tumors, including those that may be close to arteries, airways and other vulnerable tissues.

"This is an exciting medical advancement that allows us to wage a better war against cancers that previously have had fewer options for treatment," shares Dr. Yoo. "As a cancer hospital, we are committed to offering a wide range of treatment options so we can offer patients individual treatment plans based on their unique cancer."

In addition to using NanoKnife, Dr. Yoo and the hospital's interventional radiology team also use therapies such as TheraSphere®, chemoembolization, radiofrequency ablation and vertebroplasty to treat cancer patients.

Dr. Yoo is board certified by the American Board of Radiology. Additionally, he is certified in vascular and interventional radiology. He earned a medical degree from Rush University in Chicago. He completed an internship at Malden Hospital in Malden, Massachusetts. He also completed residencies in nuclear medicine and diagnostic radiology, as well as an interventional radiology fellowship at Strong Memorial Hospital in Rochester, New York. While at Strong Memorial, he also served as Chief Resident.

Dr. Yoo holds a bachelor's degree in biology from the University of Rochester in Rochester, New York, where he graduated cum laude. He also holds a bachelor's degree in psychology from the University of Illinois at Chicago.

Prior to joining CTCA®, Dr. Yoo served patients at numerous hospitals throughout the Chicago area.

Dr. Yoo has collaborated, researched and published key studies and abstracts in publications such as the Journal of Nuclear Medicine and the Journal of Pediatric Surgery. He has also presented at multiple conferences. He is a member of the Society of Interventional Radiology, American College of Radiology and the Society of Nuclear Medicine and Molecular Imaging.