---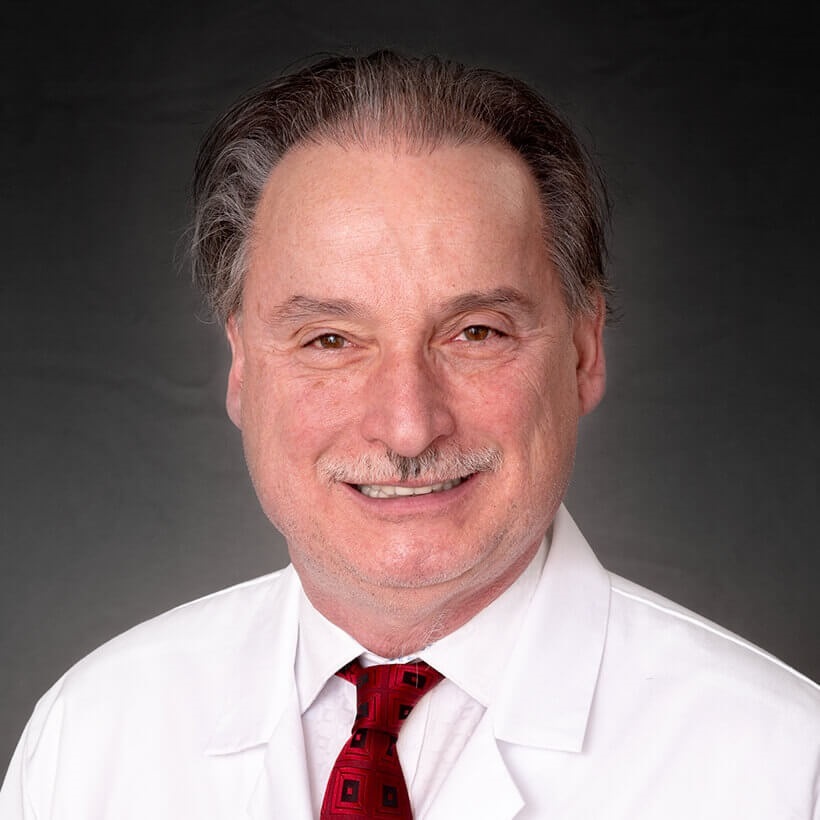 I strive to aggressively fight hematologic cancer and provide my patients with treatment options and hope.
Location

CTCA Chicago
Specialties

Hematologic Oncology
Stem Cell Transplant
Education

Medical school:


Semmelweis Ignác Medical University, Budapest, Hungary

Residency:


Internal Medicine - New York Medical College/Metropolitan Hospital Center

Fellowship:


Hematology/Oncology – Temple University School of Medicine/Fox Chase Cancer Center, Philadelphia, PA
Visiting Fellow – Fred Hutchinson Cancer Research Center, Seattle, WA
Leukemia and Bone Marrow Transplantation – Emory University School of Medicine, Atlanta, GA
Certifications

Hematology - American Board of Internal Medicine
Dr. Istvan Redei is proud to be part of a growing movement toward patient-oriented cancer care. The experienced hematologist-oncologist cares for patients who are fighting hematologic malignancies such as lymphoma and leukemia at Cancer Treatment Centers of America® (CTCA), Chicago. Dr. Redei heads the Stem Cell Transplant and Cell Therapy Program at the hospital and leads enterprise-wide development of stem cell and transplant services as Chief of the Division of Stem Cell Transplantation at CTCA®.

Prior to joining CTCA, Dr. Redei served as Director of the Matched Unrelated Donor Transplant Program at the Emory University School of Medicine in Atlanta. He also served as assistant professor of hematology/oncology at the Winship Cancer Center.

Board certified in hematology, Dr. Redei received his medical degree from Semmelweis University in Budapest, Hungary. He then went on to complete his residency at New York Medical College. He completed a fellowship in hematology at Temple University and a fellowship in oncology at Fox Chase Cancer Center, both in Philadelphia.
Patient ratings

The patient ratings and comments on this page are obtained from an external Press Ganey® outpatient survey provided to all eligible CTCA patients within one to two weeks of their treatment occurrence. Raw data from the answers to the survey questions about our physicians are calculated by Press Ganey into a one- to five- star rating. In the spirit of transparency, all patient comments are posted as written by the patient, whether they are positive or negative. We only exclude comments if they are deemed to be slanderous or libelous, contain profanity or vulgar language, or do not relate to the patient's experience with the doctor involved. As a result, the comments are the views and opinions of the patients surveyed and are not endorsed by, and may not necessarily reflect the opinion of, CTCA.
About Our Ratings
Aug 20, 2019

5.0

"Love the personal treatment from all the specialist."
Aug 5, 2019

5.0

"very kind and thorough"
Jul 31, 2019

5.0

"I came to the Cancer Center not knowing what to expect and was so surprised that the plan was already in place for me . My wife and I were immediately at peace with the situation"
Jul 19, 2019

5.0

"compassionate and caring"
Jul 9, 2019

5.0

"I have been with Dr. Redei and [...] since 2010. I trust them with my health and treatment."
Jun 3, 2019

5.0

"MY DOCTORS IN THE STEM CELL UNIT ARE AWESOME! I'M TRUSTING THEM WITH MY LIFE. THANK YOU DOCTORS REDEI,[...]. LOVE YOU ALL!"
May 29, 2019

3.1

"Was not overall impressed with the Oncologist I saw."
May 29, 2019

5.0

"I will go to NO other doctor"
May 28, 2019

5.0

"stem cell Drs are always available and take time to answer all questions no matter how busy they are."
Mar 12, 2019

5.0

"We have already recommended each of my oncologist to friends and family in need. I love each one of them and your facility is blessed to have them here doing the wonderful job they do!"
Mar 4, 2019

5.0

"ivan and [...] made my treatment and recovery a success both provided positive attitude and outlook which has resulted in 5 years and counting remission"
Jan 27, 2019

5.0

"My doctors and the team are the best"
Jan 22, 2019

5.0

"Dr. Redei has been treating me since [...]...there is no other Dr. I would trust with my care...the stem cell division is top notch....they have become my family...."
Dec 26, 2018

5.0

"great."
Dec 26, 2018

3.8

"Dr. Redei's comments about my difficulties finding work after treatment didn't help."
Oct 30, 2018

4.4

"i'd very much liked my doctor but sometimes I end up waiting over an hour to see him. Hi fly out for check ups and sometimes don't seem to get checked out very well that I think why can I just stay home and get the blood work done. They need to take the time to check me out and explain things more. I do feel that my Dr is very good and I do trust him just a little more time spent with me would be preferred."