---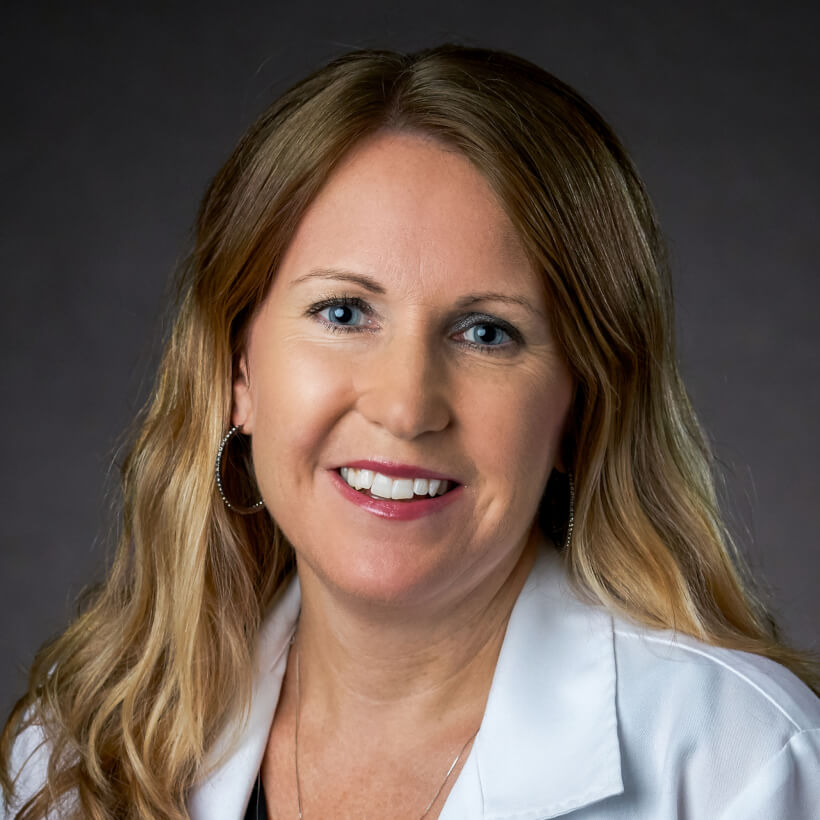 CTCA focuses on our promise to provide patient-centered care.
Location

Phoenix
Specialties

Medical Oncology
Education

Medical school:


Hahnemann School of Medicine, Philadelphia, PA

Residency:


Internal Medicine - Cleveland Clinic Florida, Weston, FL

Fellowship:


Hematology/Oncology - East Carolina University, Brody School of Medicine, Greenville, NC
Certifications

Medical Oncology & Hematology – American Board of Internal Medicine
For Dr. Cynthia Lynch, Medical Oncologist at Cancer Treatment Centers of America® (CTCA), the range of services was proof of a commitment to exceptional care. "The array of options ensures that each patient and caregiver has access to whatever they need," says Dr. Lynch.

After earning her Bachelor of Science in Nursing at Mansfield University, Dr. Lynch decided to continue her training. She completed post-Baccalaureate coursework at Bryn Mawr College and attended MCP – Hahnemann School of Medicine, completing her Doctor of Medicine degree in 2001. She was a resident in Internal Medicine at Cleveland Clinic Florida. Deciding to specialize in cancer care, Dr. Lynch completed a three-year fellowship in Hematology/Oncology at at East Carolina University/Brody School of Medicine.

Dr. Lynch began her medical career as a hospitalist at a regional hospital in Florida. She became medical oncologist with the Breast Program at East Carolina University – Brody School of Medicine, where she led several clinical trials focused on breast cancer and gynecologic malignancies. As Lead Medical Oncologist for the Breast Program at Guthrie Clinic, she spearheaded several clinical trials to advance breast cancer treatment. In addition to clinical care, her work has addressed important concerns in cancer care including racial disparities in medicine and barriers to clinical trial enrollment.

Licensed to practice medicine by the State of Arizona, Dr. Lynch is Board Certified in Hematology & Medical Oncology by the American Board of Internal Medicine.

Dr. Lynch joined CTCA® in September 2015. In addition to caring for patients, she enjoys reading, running and spending time with her husband and their four children.
Patient ratings

The patient ratings and comments on this page are obtained from an external Press Ganey® outpatient survey provided to all eligible CTCA patients within one to two weeks of their treatment occurance. Raw data from the answers to the survey questions about our physicians are calculated by Press Ganey into a one- to five- star rating. In the spirit of transparency, all patient comments are posted as written by the patient, whether they are positive or negative. We only exclude comments if they are deemed to be slanderous or libelous, contain profanity or vulgar language, or do not relate to the patient's experience with the doctor involved. As a result, the comments are the views and opinions of the patients surveyed and are not endorsed by, and may not necessarily reflect the opinion of, CTCA.
About Our Ratings
Mar 12, 2019

5.0

"i love dr lynch"
Feb 26, 2019

5.0

"*Dr. Lynch stays focused is very thoughtful with my TREATMENT she tries to accommodate as much as she can - Always -"
Feb 26, 2019

5.0

"Dr. Cynthia Lynch is an incredibly competent, kind, and resourceful oncologist."
Feb 26, 2019

5.0

"very good"
Feb 22, 2019

5.0

"I love *Dr. Lynch."
Feb 20, 2019

5.0

"Dr. Lynch gives me so much hope. Sometimes my results aren't what I'm hoping for and she explains them to me in a way that is stress relieving. I feel like I completely won at the Cancer Casino with Dr. Lynch. She is a wonderful person and Doctor."
Jan 25, 2019

5.0

"I love her!"
Jan 24, 2019

5.0

"I have, and will continue to recommend both Dr. Lynch and CTCA to anyone I know you is facing cancer."
Jan 23, 2019

5.0

"I LOVE *Dr. Lynch, she is SO kind & listens - never in a rush to get through appt. Had been supportive and positive to myself & my husband."
Jan 21, 2019

5.0

"[...]. Dr Lynch, my current, is also amazing."
Jan 11, 2019

5.0

"*Dr. Cynthia Lynch & her crew are outstanding."
Jan 6, 2019

5.0

"Dr. Lynch is absolutely my angel. She has done an OUTSTANDING JOB! [...]"
Dec 31, 2018

5.0

"[...] Fortunately, for me, Dr. Lynch's care has been wonderful as well."
Dec 28, 2018

5.0

"*Dr. Lynch [...] leave me feeling that I'm in the BEST place for treatment."
Dec 24, 2018

5.0

"Dr. Lynch is amazing and very supportive in my choice of care."
Dec 5, 2018

5.0

"Dr. Lynch always takes time to discuss test results and any concerns I have. She is a caring professional for whom I have great respect."
Nov 26, 2018

5.0

"Likeable, thorough, answered questions, knowledgeable."
Nov 17, 2018

5.0

"I love Dr. Lynch! She had to deliver the tough news that I have MBC, but she [...] have done so much to make my quality of life better! My husband and I pray for them daily."
Nov 1, 2018

5.0

"I would & have recommended *Dr. Lynch to several people. [...]"
Oct 27, 2018

5.0

"*Dr. Lynch is fantastic - knowledgeable, caring, professional - yet warm."
Oct 24, 2018

5.0

"God works through Dr Cynthia Lynch. She is kind, personable, empathetic, patient, and she listens 100%"
Sep 26, 2018

5.0

"Dr Lynch and her staff are the greatest [...] She always spends as much time as I need answering my concerns."
Sep 26, 2018

5.0

"Dr Lynch and team are the best"
Sep 19, 2018

5.0

"Love Dr. Lynch"
Sep 18, 2018

5.0

"She is very knowledgeable and great with questions. I feel very well cared for by Dr. Lynch."
Sep 7, 2018

5.0

"I like that she is cautious & always listens to my concerns."
Sep 2, 2018

4.4

"Again, it was only a consult so far. She was friendly and thorough."
Aug 30, 2018

5.0

"I LOVE *Dr Cynthia Lynch & her PA [...]"
Jul 24, 2018

5.0

"I am already recommending Dr. Cynthia Lynch."
Jun 29, 2018

5.0

"*Dr. Lynch is a very caring, compassionate physician!! My entire family love her. My grandson also has great confidence in keeping me alive."
Jun 27, 2018

5.0

"*Dr. Lynch is THE best. Always gentle and always with a smile. She takes time to talk and explain. I will miss her now that CTCA will take my new insurance."
Jun 17, 2018

5.0

"Dr Lynch and her Nurse [...] are both amazing and helpful and I knew when I met them I was in great hands. They explain everything so we can understand it and they comforted me when I cried and [...] is always there to answer any questions or help me with whatever I need she responds super fast. These ladies take away the fear and stress and worry of cancer. Im forever grateful God led me to CTCA and for this amazing beautiful team that is taking care of me."
Jun 8, 2018

5.0

"*Dr. Lynch cares. I'm very happy to have her."
Jun 7, 2018

5.0

"Her kindness and compassion was heartwarming. I also loved how she wasn't rushed and really made me feel like a valued patient."
Jun 4, 2018

5.0

"*Dr. Lynch and her staff are amazing, they really care about your well being."
May 29, 2018

5.0

"Dr. Lynch and her team show extreme professionalism, as well as concern for you and your medical care. They always take the time to listen and share helpful information."
May 21, 2018

3.8

"Very nice and compassionate, just wish they had more up to date options for treatment."
Apr 25, 2018

5.0

"I have referred two friends to go to *Dr. Lynch for a second opinion."
Apr 12, 2018

5.0

"Open and honest conversations. Relief in the confirmation by *Dr. Lynch that I am on the right treatment pathway. Thank you!"