---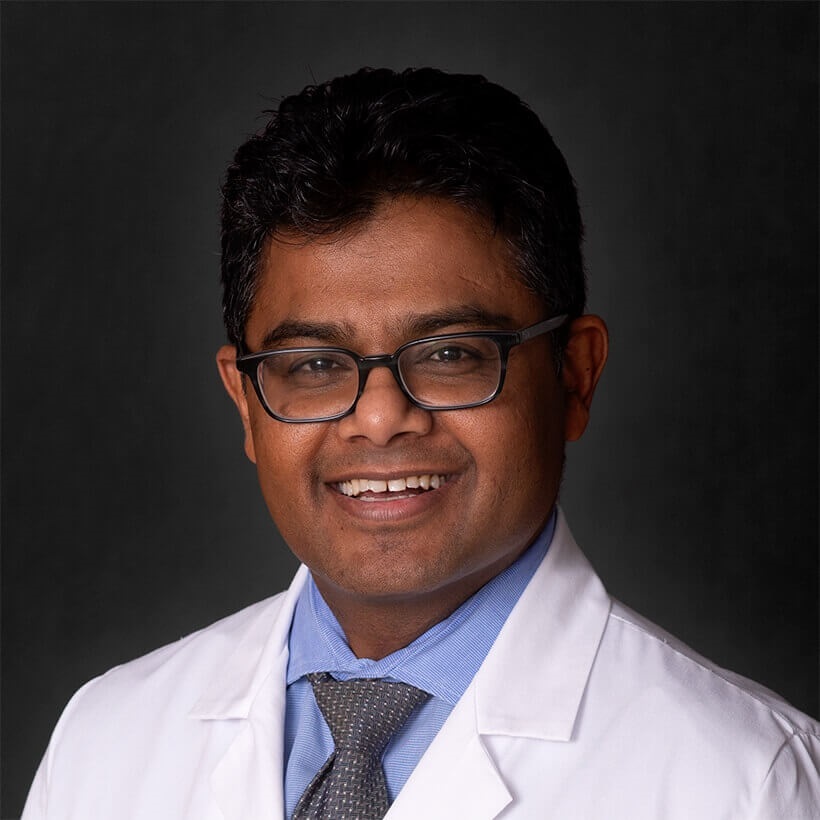 I listen to patients and their families to address their specific concerns, and I work in harmony with the hospital's multidisciplinary clinicians to provide an integrative care plan that is both understandable and agreed upon by each patient and his or her family.
Patient Ratings

The patient ratings and comments on this page are obtained from an external Press Ganey® outpatient survey provided to all eligible CTCA patients within one to two weeks of their treatment occurance. Raw data from the answers to the survey questions about our physicians are calculated by Press Ganey into a one- to five- star rating. In the spirit of transparency, all patient comments are posted as written by the patient, whether they are positive or negative. We only exclude comments if they are deemed to be slanderous or libelous, contain profanity or vulgar language, or do not relate to the patient's experience with the doctor involved. As a result, the comments are the views and opinions of the patients surveyed and are not endorsed by, and may not necessarily reflect the opinion of, CTCA.
About Our Ratings
Jan 15, 2019

5.0

"Doctor A- Blood Cancers was amazing. The amount of knowledge he possesses is impressive. We even received a history lesson on my type of leukemia. That was enough to convince me he knew exactly what he was dealing with. Unfortunately we didn't get to see him for our second/last visit bc he got sick. But I would definitely recommend him"
Jan 9, 2019

5.0

"Dr. A. is awesome!"
Nov 27, 2018

2.5

"Bedside manner has diminished over the two years attending the Zion, IL facility"
Oct 9, 2018

5.0

"Dr. Abutalib was very thorough explaining my disease. He told me after my testing was over that we would sit down and he would have a plan for my specific situation. After the sit down he once again explained everything that he was going to do and the phase I was in with the disease. I have already recommended CTCA to everyone I have spoken with at my work. I am very impressed with the entire staff."
Oct 9, 2018

5.0

"I have the up most respect and confidence in all my doctors, and I already tell the world about them, not that I have too."
Sep 2, 2018

5.0

"Knowledgeable, approachable. Very clear explanation of treatments and results."
Sep 2, 2018

5.0

"I am a [...] year survivor. My folllow ups are always thorough and efficient."
Jul 9, 2018

5.0

"Dr A. is amazing"
Jul 1, 2018

5.0

"God bless them forever."
Jun 26, 2018

5.0

"both of my doctors are fantastic"
Jun 26, 2018

5.0

"Dr. A is the best."
Jun 20, 2018

5.0

"[...] and Dr. "A" are amazing. My scan revealed some issues after [...] years. However Dr. Abutalib assured me on the spot not to worry and he made the appropriate decision to see me sooner for the next scan. He then said only God will know, hugged me and told me he loved me. No where else but here!"
May 13, 2018

5.0

"outstanding experience"
May 8, 2018

5.0

"Dr. A, [...] are simply the best!"