---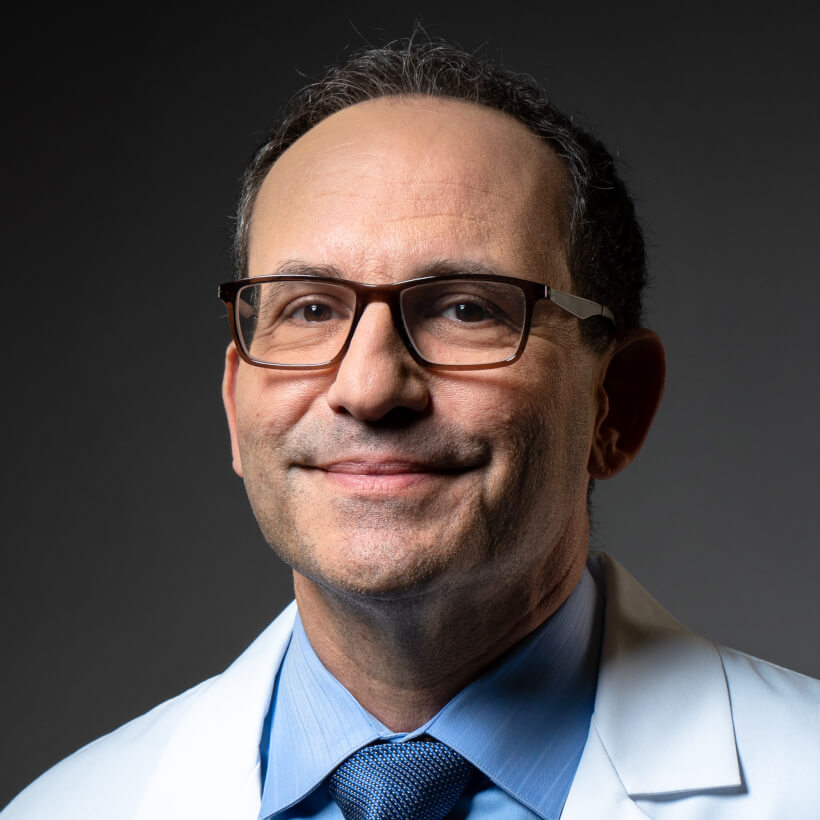 I was drawn to Cancer Treatment Centers of America® because I know that this is where patients are offered state-of-the-art cancer treatment options with patient-centered care.
Location

CTCA Phoenix
Specialties

Radiation Oncology
Education

Medical school:

Wayne State University School of Medicine, Detroit, MI

Residency:

Radiation Oncology - William Beaumont Hospital, Royal Oak, MI
Certifications

Diplomate, American Board of Radiology
Therapeutic Radiology & Radiation Oncology - American Board of Radiology
Dr. Phillip Beron joined Cancer Treatment Centers of America® (CTCA) in Phoenix, Arizona in March 2019. As a Radiation Oncologist at CTCA®, Dr. Beron believes in focusing on whole-person care to fight the disease with advanced treatment options while managing quality of life with supportive care services.

"At CTCA, I work in the Radiation Oncology department. I see new patients that have just been diagnosed with cancer, as well as patients with a previous diagnosis with all different cancer types," says Dr. Beron. "I am fortunate to work with an excellent team of cancer experts including nurses, physicists, dosimetrists and physicians."

As a Radiation Oncologist, Dr. Beron uses the advanced therapies, such as stereotactic body radiation therapy (SBRT), intensity modulated radiation therapy (IMRT), deep inspiration breath hold (DIBH), hyperthermia and Varian's Calypso® system, to care for patients.

Dr. Beron received a Bachelor of Science degree from Michigan State University in East Lansing, Michigan. He earned a medical degree from Wayne State University School of Medicine in Detroit, Michigan. Dr. Beron completed a rotating medical and surgical internship at William Beaumont Hospital in Royal Oak, Michigan. He went on to complete a residency in radiation oncology and was selected as Chief Resident.

Dr. Beron has been practicing more than 20 years in many healthcare settings. He has been published in several leading journals and books and is a member of professional medical organizations including the American Society for Therapeutic Radiology and Oncology (ASTRO). He is the Chair of the Multidisciplinary Quality Assurance (MDQA) subcommittee for ASTRO focusing efforts on safety and quality nationwide.

Outside of CTCA, Dr. Beron enjoys spending time with friends and family. He is an avid skier, guitar player and photographer.
Patient ratings

The patient ratings and comments on this page are obtained from an external Press Ganey® outpatient survey provided to all eligible CTCA patients within one to two weeks of their treatment occurrence. Raw data from the answers to the survey questions about our physicians are calculated by Press Ganey into a one- to five- star rating. In the spirit of transparency, all patient comments are posted as written by the patient, whether they are positive or negative. We only exclude comments if they are deemed to be slanderous or libelous, contain profanity or vulgar language, or do not relate to the patient's experience with the doctor involved. As a result, the comments are the views and opinions of the patients surveyed and are not endorsed by, and may not necessarily reflect the opinion of, CTCA.
About Our Ratings
Oct 7, 2019

5.0

"Caring! Helped me stay ahead of side effects."
Sep 17, 2019

5.0

"great doctors"
Aug 29, 2019

5.0

"My radiologist was very good and caring."
Aug 26, 2019

5.0

"Loved *Dr. Beron. Answered all my questions honestly with practice."
Jul 29, 2019

5.0

"Am scared of radiation. After meeting with staff was completely at ease. Wonderful experience."
Jul 17, 2019

5.0

"Dr Behren is an awesome man and Doctor. I wouldn't recommend anywhere else."
May 22, 2019

5.0

"My radiation oncologist is Dr. Andrew Bauar. He relocate dDr. Andrew Bauar is my oncologist. The information at the beginning of this survey incorrect."
May 22, 2019

5.0

"Very confident in *Beron and his nurse [...] medical oncology radiation group/team is excellent."