---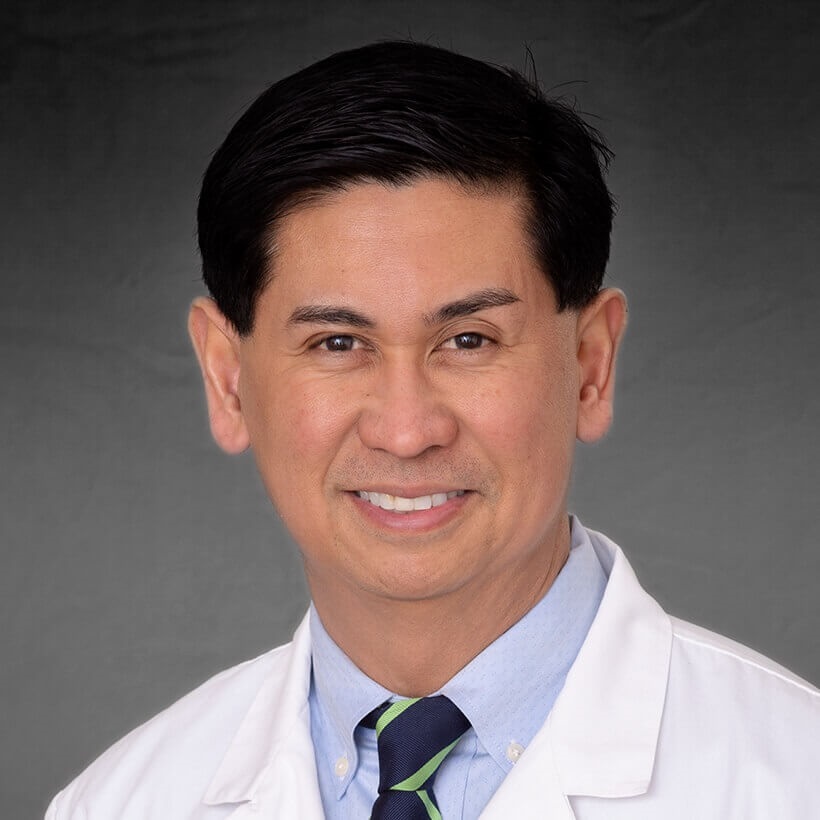 It is hope that allows patients and families to persevere, to continue to stay strong and to keep up the fight.
Location

CTCA Chicago
Specialties

Intake Care
Education

Medical school:


De La Salle University College of Medicine – Manila, Philippines

Residency:


Internal Medicine - Northwestern University, Evanston, IL,
Internal Medicine - St. Joseph Hospital, Chicago, IL
Certifications

American Board of Internal Medicine (ABIM) - 1996, re-certified in 2007
Dr. DelaTorre has been practicing medicine for nearly two decades with a simple yet powerful philosophy: "Do no harm and be honest and compassionate to patients."

During his freshman year of medical school, Dr. DelaTorre's mother was diagnosed with breast cancer. It was seeing her medical oncologist save her life that prompted Dr. DelaTorre to pursue a specialty in oncology.

Dr. DelaTorre, who served for 15 years on the staff at the Block Medical Center in Skokie, Illinois, was drawn to the care model at Cancer Treatment Centers of America ® (CTCA). "I like that patients are equal partners with their physicians in making decisions regarding their health care. At CTCA®, we treat each individual patient with dignity and respect, encompassing spiritual, emotional, allopathic medicine combined with evidence-informed integrative nutritional and naturopathic remedies."

Dr. DelaTorre is a member of American Society of Clinical Oncology, American Medical Association, as well as Illinois State Medical Society. He also teaches at the College of Medicine and the Longitudinal Primary Care Program at the University of Illinois at Chicago.

He has participated in many clinical research experiences that have been published in Integrative Cancer Therapies, a scientific Peer-reviewed journal published quarterly by Sage Science Publications.

In his spare time, Dr. DelaTorre enjoys staying active. "I believe that a healthy mind, body and spirit form the foundation of a happy person. I swim, run and do yoga and meditation."
Patient ratings

Star ratings and comments are only available for medical, radiation and gynecologic oncologists. Gynecologic surgical offerings are not included at this time due to a different survey tool required to evaluate these services. CTCA uses a validated Press Ganey® survey, which captures patient experience feedback for the primary oncology services of chemotherapy and radiation therapy at our comprehensive care and research centers. Following industry best practice, star ratings and comments are only published for physicians with a minimum of 30 completed patient surveys.