---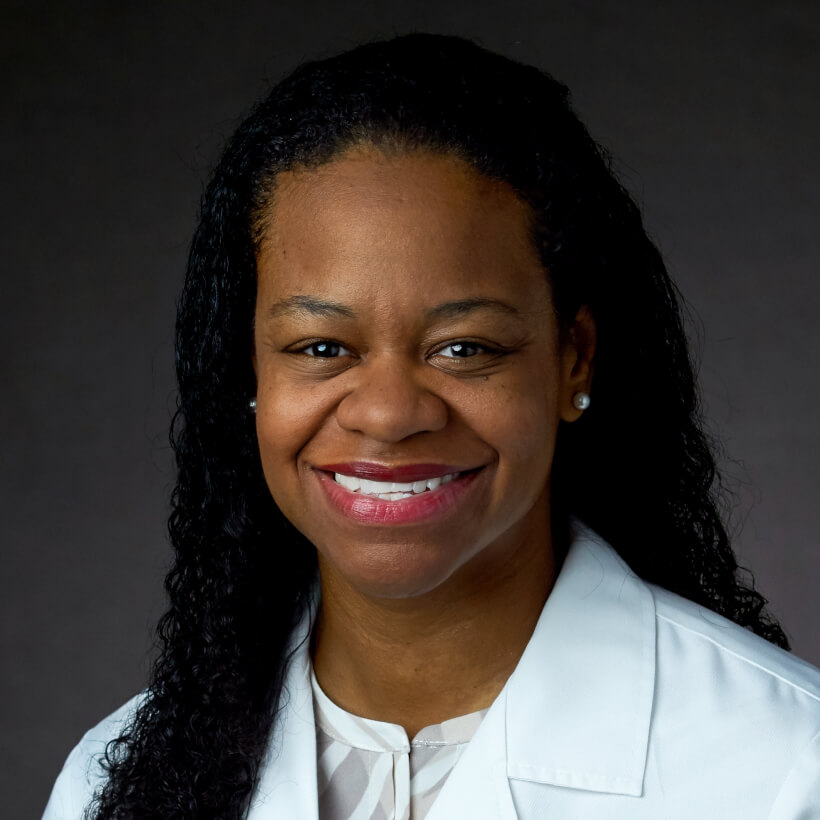 Patients receive our utmost care and support here, and so do their families.
Location

Phoenix
Specialties

Physician Assistants
Education

Advanced degrees:


Master of Science, Physician Assistant Studies - University of Nebraska Medical Center, Omaha
Certifications

National Commission on Certification of Physician Assistants
"I came here to be part of a team using cutting-edge treatments to provide cancer care," says Kia Brooks, Physician Assistant in the Outpatient Clinic at our Phoenix hospital, focused on gastroenterology, "and also to give back."

After earning her Bachelor of Arts in Psychology at the University of New Orleans, Brooks decided to pursue a career in medicine. She completed her Bachelor of Science in Physician Assistant Studies at the University of Nebraska Medical Center and remained there to complete her master's degree in this field.

From 2007 to 2012, Brooks served as Physician Assistant with the U.S. Army, stationed at military bases in Texas, Kentucky and Afghanistan. She conducted medical exams, made diagnoses, prescribed treatments and performed minor outpatient procedures. She established three fully functioning medical facilities in a combat zone, and provided medical care for more than 2,000 soldiers, Afghan nationals and U.S. civilians. For her service, she was awarded two Bronze Star Medals, four Meritorious Service Medals, a National Defense Service Medal and a Global War on Terrorism Expeditionary Medal.

Brooks joined Cancer Treatment Centers of America® (CTCA), Phoenix in August 2012. She assists medical oncologists and gastroenterologists with the creation of treatment plans, and the evaluation and care of patients with all stages of cancer, with a focus on gastrointestinal and hepato-biliary carcinomas. She also conducts physical examinations and diagnoses of acute care concerns among patients in the Quality of Life Clinic.

As a Clinical Training Officer with the rank of major, Brooks also serves the Arizona National Guard Medical Detachment. She is the unit physician assistant responsible for advising the Commander on medical services and readiness for more than 2,000 soldiers in Arizona.

Brooks is a Licensed Physician Assistant by the State of Arizona. She is a Certified as a Physician Assistant by the National Commission on the Certification of Physician Assistants.
Patient ratings

Star ratings and comments are only available for medical, radiation and gynecologic oncologists. Gynecologic surgical offerings are not included at this time due to a different survey tool required to evaluate these services. CTCA uses a validated Press Ganey® survey, which captures patient experience feedback for the primary oncology services of chemotherapy and radiation therapy at our comprehensive care and research centers. Following industry best practice, star ratings and comments are only published for physicians with a minimum of 30 completed patient surveys.