---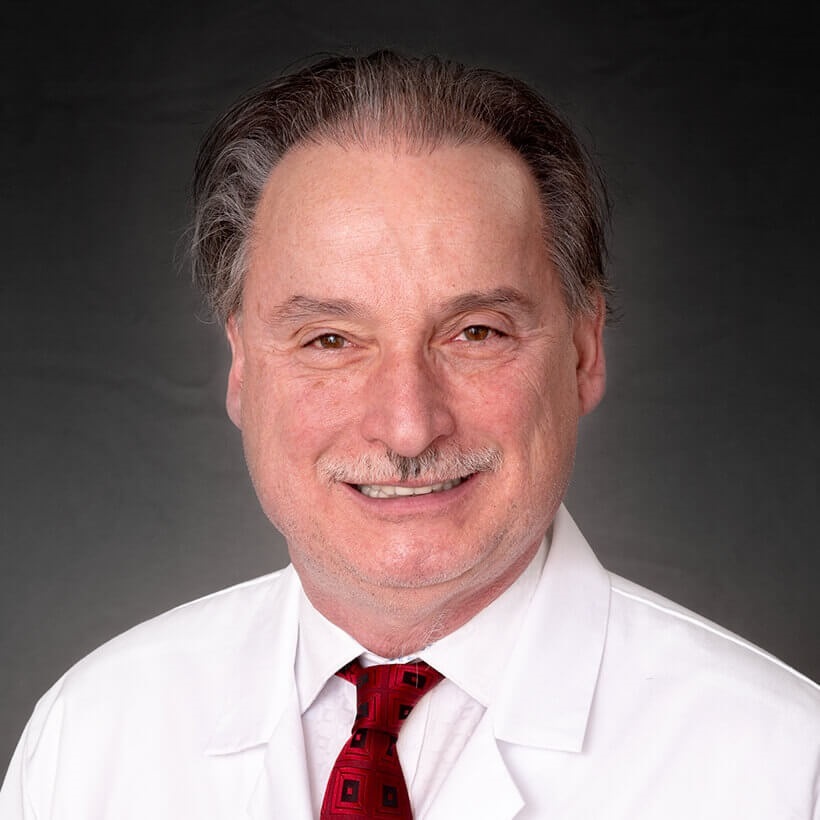 I strive to aggressively fight hematologic cancer and provide my patients with treatment options and hope.
Patient Ratings

The patient ratings and comments on this page are obtained from an external Press Ganey® outpatient survey provided to all eligible CTCA patients within one to two weeks of their treatment occurance. Raw data from the answers to the survey questions about our physicians are calculated by Press Ganey into a one- to five- star rating. In the spirit of transparency, all patient comments are posted as written by the patient, whether they are positive or negative. We only exclude comments if they are deemed to be slanderous or libelous, contain profanity or vulgar language, or do not relate to the patient's experience with the doctor involved. As a result, the comments are the views and opinions of the patients surveyed and are not endorsed by, and may not necessarily reflect the opinion of, CTCA.
About Our Ratings
Jan 22, 2019

5.0

"Dr. Redei has been treating me since [...]...there is no other Dr. I would trust with my care...the stem cell division is top notch....they have become my family...."
Dec 26, 2018

3.8

"Dr. Redei's comments about my difficulties finding work after treatment didn't help."
Dec 26, 2018

5.0

"great."
Oct 30, 2018

4.4

"i'd very much liked my doctor but sometimes I end up waiting over an hour to see him. Hi fly out for check ups and sometimes don't seem to get checked out very well that I think why can I just stay home and get the blood work done. They need to take the time to check me out and explain things more. I do feel that my Dr is very good and I do trust him just a little more time spent with me would be preferred."
Oct 17, 2018

5.0

"Awesome"
Jul 31, 2018

5.0

"their the best"
Jul 19, 2018

5.0

"*Dr. Redei is a brilliant man. CTCA is so lucky to have him."
May 30, 2018

5.0

"My Oncologists, Istvan, [...] are wonderful."
May 29, 2018

5.0

"They are awesome."
May 29, 2018

5.0

"My oncologist was able to treat my original cancer, diagnose the [...], and create a new treatment plan which killed the new cancer."
May 28, 2018

5.0

"Dr Redei demonstrated concern and care. He explained the care options well and did not gloss over the long term prognosis."
May 24, 2018

5.0

"best in the world"
May 23, 2018

5.0

"Outstanding!! None better!"
Apr 25, 2018

5.0

"Dr. reidi is my disciple. His care and professionalism is of the utmost highest quality. The center is blesserd to have this awesome and caring doctor."
Apr 11, 2018

3.8

"I waited over an hour to see the doctor. Saw him for about seven minutes maybe 10. He did not go over my [...] results. He just said everything was good. He also did not go over my [...] with me. It seems very slowly to fly all this way for such a quick check up. [...]"
Apr 4, 2018

5.0

"you guys are simply the BEST....."
Mar 27, 2018

2.5

"My oncologist is very rude. He makes you feel like your wasting his time. I wish I could have had another oncologist that would have took the time with me. Instead he said I needed to see another doctor. He Is a very bad doctor and would never recommend him to anyone I know. [...]"
Mar 27, 2018

5.0

"I have recommended my oncologist on several occasions. The stem cell oncology department is amazing."
Mar 19, 2018

5.0

"I have recommended many friends to your facility since I have been treated there."
Mar 12, 2018

5.0

"Already have recommended these guys"