---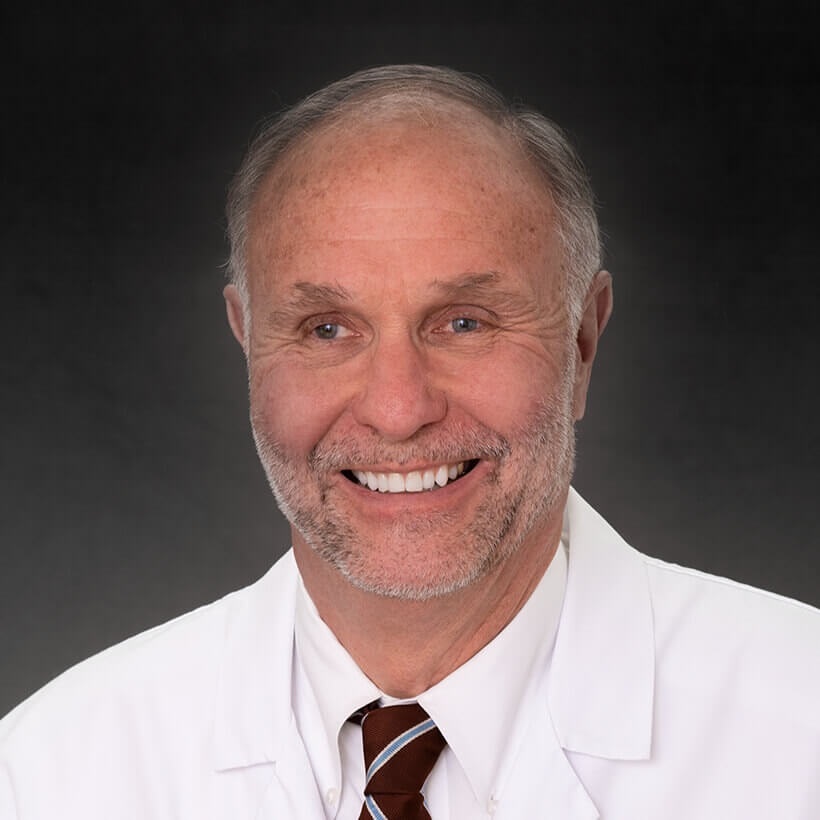 It is a privilege to practice gynecologic oncology. I have always felt this way, since the first day I started practice 30 years ago.
Patient Ratings

The patient ratings and comments on this page are obtained from an external Press Ganey® outpatient survey provided to all eligible CTCA patients within one to two weeks of their treatment occurance. Raw data from the answers to the survey questions about our physicians are calculated by Press Ganey into a one- to five- star rating. In the spirit of transparency, all patient comments are posted as written by the patient, whether they are positive or negative. We only exclude comments if they are deemed to be slanderous or libelous, contain profanity or vulgar language, or do not relate to the patient's experience with the doctor involved. As a result, the comments are the views and opinions of the patients surveyed and are not endorsed by, and may not necessarily reflect the opinion of, CTCA.
About Our Ratings
Jan 18, 2019

5.0

"Love *Herbert H Beck, MD!"
Jan 17, 2019

5.0

"Involves me in all decisions - super great! Answers questions!"
Jan 2, 2019

5.0

"Don't know yet. Hopeful."
Nov 29, 2018

5.0

"I love *Dr. Beck - he is wonderful."
Nov 27, 2018

0.0

"[...] His lack of compassion, understanding, communication skills, ability to relate to the client, etc. are inconsistent with your image and support staff. After our first brief meeting I almost decide to leave and drive home to the [...] I am willing to talk about this. His impression left me feeling your facility instead of being the warm, Mother Standard of Care was more the Mary Poppins of Pushing Poison."
Nov 14, 2018

5.0

"sometimes I wish the doctor could spend more time. I know they are extremely busy."
Nov 13, 2018

5.0

"dr beck is amazing and honest so is his entire staff"
Nov 13, 2018

5.0

"[...] and Dr. Beck are the best."
Nov 7, 2018

5.0

"Feel comfortable with Dr. Beck, [...] "
Oct 16, 2018

5.0

"DR Beck is very caring he sits and truly engages in our conversations he listens ask questions and is very responsive this gives me great confidence in his abilities"
Oct 10, 2018

5.0

"he was very knowledgeable"
Oct 8, 2018

5.0

"Dr.Beck is a very good Oncologist and I feel he has a lot of compassion for his patients.. so glad I have him for a Dr. and his nurses are the best.. Very nice and they explain stuff to you on your non medical level.. So pleased with him and his staff.."
Sep 6, 2018

5.0

"very good"
Aug 11, 2018

5.0

"I am using a [...] as my treatment at this time. my oncologist is wonderful."
Aug 8, 2018

5.0

"Competent, confidence inspiring, and kind."
Aug 6, 2018

5.0

"Love my doctor, Dr. Beck. Very happy with his treatment plan for me which was so successful. He is a wonderful, caring doctor and I am very thankful to be under his continuing care."
Aug 1, 2018

5.0

"all the doctors and PA's are outstanding"
Jul 31, 2018

5.0

"I have already recommended CTCA and all its staff to anyone I hear has cancer!"
Jul 11, 2018

5.0

"I have already recommended this facility and my doctors to several of my friends"
Jul 11, 2018

5.0

"Dr. Beck is great!"
Jul 9, 2018

5.0

"Wonderful!"
Jul 5, 2018

5.0

"Very impressed with Dr. Beck and his PA."
Jun 21, 2018

5.0

"dr. Beck is one of the kindest most professional doctors I have ever been to. On a scale from 1 to 10 he is a 15 he is very informative , One couldn't ask for better doctor ."
Jun 19, 2018

5.0

"knows what he's taking about."
Jun 16, 2018

5.0

"i like honesty no bull and thats what he gave me i appreciate that more than i can tell you."
Jun 13, 2018

5.0

"no doubt"
Jun 1, 2018

5.0

"Dr Beck and his team are amazing. We have complete confidence in him and his treatment recommendations."
May 17, 2018

5.0

"Dr Herbert Beck and Team are the best people I have ever met in my life"
May 8, 2018

5.0

"Dr. Beck is very good to me and will answer any questions that I may have for him when I am there for my checkups. I was under the care of [...] originally and it was a transition for me when [...] but I am getting adjusted to having Dr. Beck as my doctor over the last few visits that I have had with him."
May 8, 2018

4.4

"He knows and has seen other patients, so I need to rely on his knowledge"
May 1, 2018

5.0

"love dr. Beck. always willing to listen to what I have to say"
Apr 26, 2018

5.0

"dr. Beck is the best doctor I've ever had very caring knowledgeable prompt answers my questions I owe him my life yes I would recommend dr. Beck is the best doctor Cancer Treatment Centers the best care I've ever had I love the cancer Treatment Center of America"
Apr 15, 2018

5.0

"Very professional, efficient, and kind"
Apr 2, 2018

5.0

"Dr. Beck is the best, along with [...]. Both are first class."
Mar 27, 2018

5.0

"DR. BECK IS EXCEPTIONAL IN ALL RESPECTS. I FEEL VERY CONFIDENT THAT HE HAS NOT ONLY MY WELL BEING IN MIND BUT HAS TAKEN INTO CONSIDERATION HOW I MAKE MY CHOICES."
Mar 19, 2018

5.0

"dr.beck love him so much!"
Mar 19, 2018

5.0

"Love my Doctor and all his staff"
Mar 7, 2018

5.0

"Terrific. explains all aspects of treatment and patient has a choice in treatment plans."
Feb 25, 2018

5.0

"Always has a smile - makes the experience less scary."
Feb 23, 2018

5.0

"*Dr. Beck and his entire staff have always gone above & beyond and have given exemplary care from our 1st visit in [...] to our most recent visit."
Feb 19, 2018

5.0

"Dr. Beck is the best. he knows his stuff, is supremely wise, and is totally with the patient...no ego issues. just waits comfortably for the patient to catch up with him. so understanding while hiding nothing from his patient."
Feb 14, 2018

5.0

"Dr. Beck is always encouraging and enjoyable to have return visits with"