---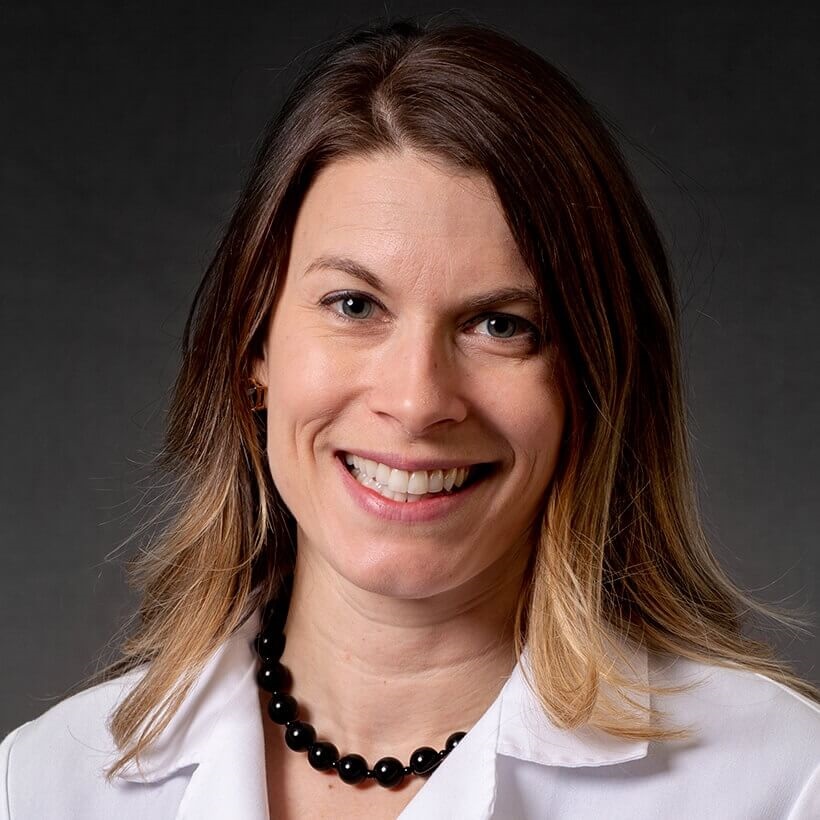 My focus is to identify and address nutritional deficiencies, minimize side effects of cancer treatment and optimize diet to discourage cancer, either by adding more beneficial foods to the diet or decreasing less helpful foods.
Location

CTCA Chicago
Specialties

Nutritional Support
Education

Advanced degrees:


MS, Nutritional Sciences - Eastern Michigan University, Ypsilanti
BS, Dietetics - University of Illinois at Urbana-Champaign
Certifications

Registered & Licensed Dietitian
Certified Nutrition Support Clinician
Certified Specialist in Oncology Nutrition

"Few other institutions provide whole-person care the way we do here," insists Kristen Trukova, a registered and licensed dietitian who has served patients at Cancer Treatment Centers of America ® (CTCA), Chicago, since 2004.

Trukova works on a close-knit, multidisciplinary team that tailors treatment to meet patients' unique needs. "Each of our contributions is important to help achieve the optimal outcome for our patients," she says of the team.

The certified nutrition support dietitian/specialist in oncology nutrition, along with the other staff dietitians, also teaches nutrition classes for patients and families at our Chicago hospital.

While working at the hospital, Trukova completed a thesis as part of a master's degree program. She conducted a study to see if screening for vitamin D deficiency and aggressive vitamin D repletion benefited breast cancer patients.

"We found that vitamin D deficiency was quite common and have since then implemented vitamin D blood testing for all of our new patients," she notes. "Vitamin D is known to be critical to optimal immune function and bone health/osteoporosis prevention."

Trukova earned a master's degree in nutritional sciences from Eastern Michigan University. Prior to her graduate studies, she received a bachelor's degree in dietetics from the University of Illinois at Urbana-Champaign and completed a dietetic internship at California State University-Long Beach.

She is a member of the Academy of Nutrition & Dietetics (AND) and the Illinois AND, for which she served as publications committee co-chair for four years. In 2015, Trukova received the Oncology Dietetic Practice (ON DPG) Distinguished Practice Award, which recognizes an ON DPG member who has promoted nutrition as a vital component of oncology patient care through various opportunities, including presentations and publications, involvement in oncology-related organizations, and active involvement in patient activities.

Trukova stresses, "I don't know anyone that eats perfectly, but we can all make healthful changes in our diet each day that really result in a big impact on our overall health."
Patient ratings

Star ratings and comments are only available for medical, radiation and gynecologic oncologists. Gynecologic surgical offerings are not included at this time due to a different survey tool required to evaluate these services. CTCA uses a validated Press Ganey® survey, which captures patient experience feedback for the primary oncology services of chemotherapy and radiation therapy at our comprehensive care and research centers. Following industry best practice, star ratings and comments are only published for physicians with a minimum of 30 completed patient surveys.